One of the critical points of inground luminaires is the life expectancyof the components, both electronic and electromechanical.
With high power, in relation to the body's dimensions, the heat generated by the bulb or LED acts in a very negative way on the components and reduces their life considerably; the installation in environments with high temperatures amplifies the problem.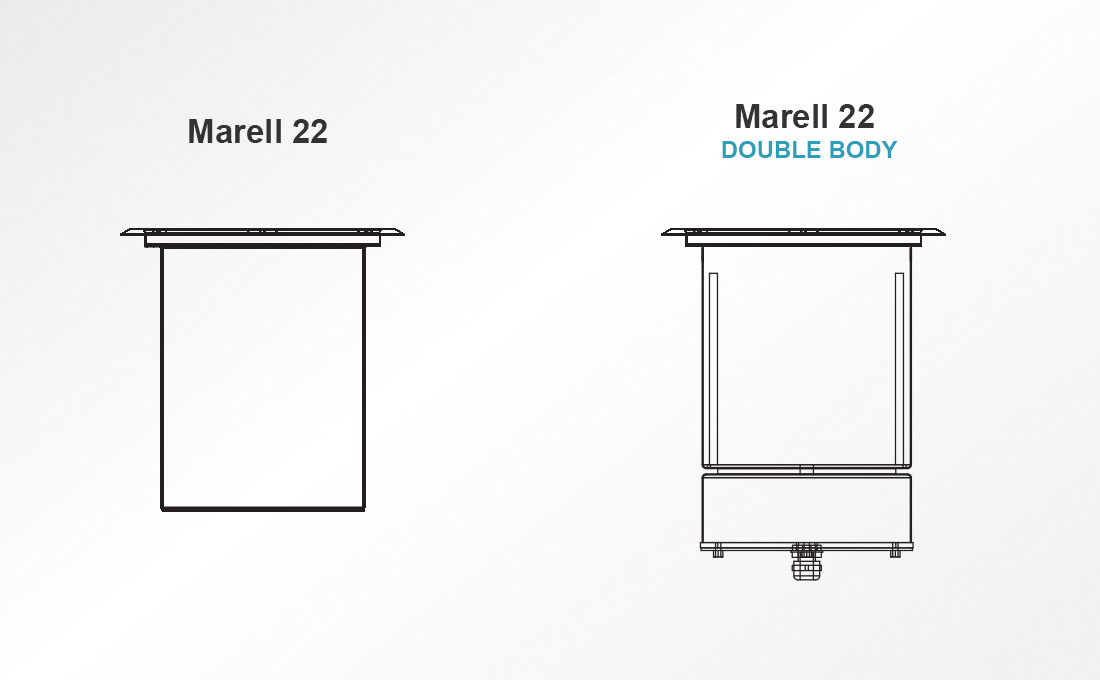 For example the electronic ballast from TRIDONIC that we use in our metal halides fittings has an average life of 55.000 hours up till 70°C measured on the TC point and just of 25.000 hours at 80°C. So, by increasing the temperature by only 10°C, the life is reduced to less than half. In order to solve this problem, we have conceived a fitting with two separate bodies : One for the optical space containing just the bulb or the LED array/heatsink and one for the electronic ballast.
Of course all the parts of our MARELL 22 double body are made of stainless steel AISI 316 L to
guarantee a long life even in very adverse conditions.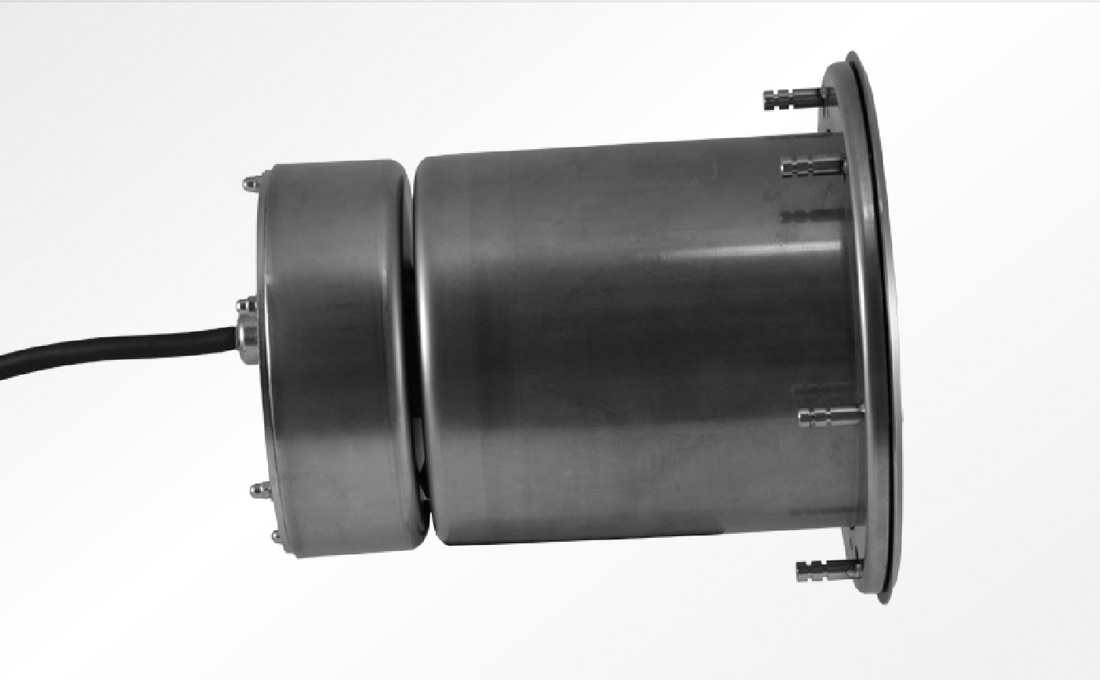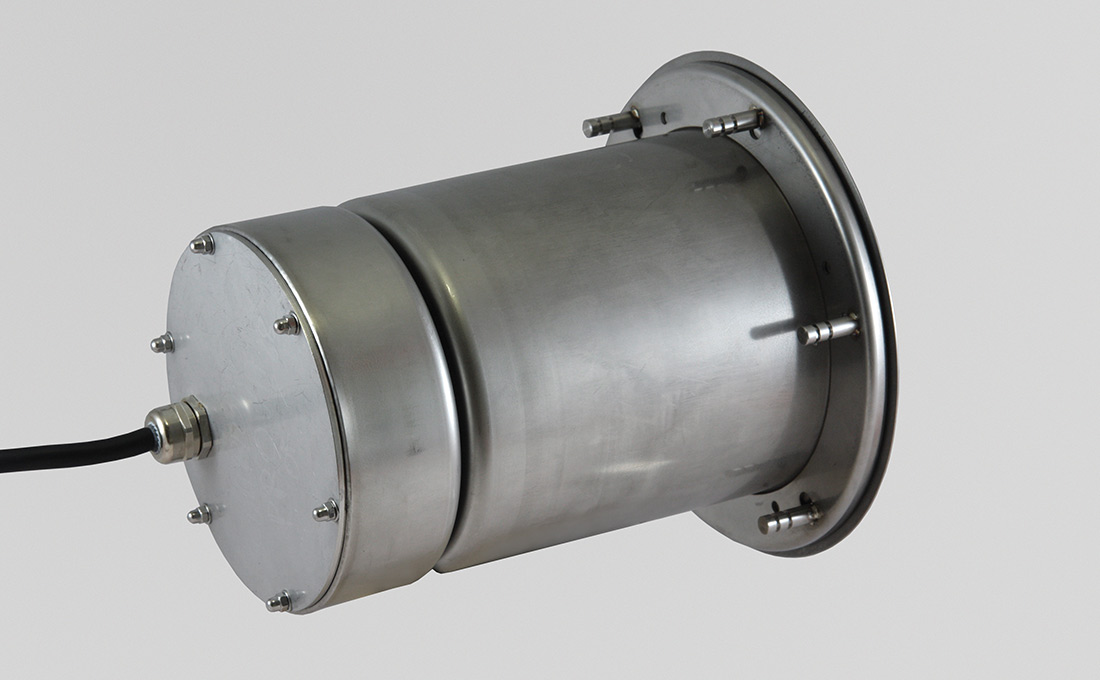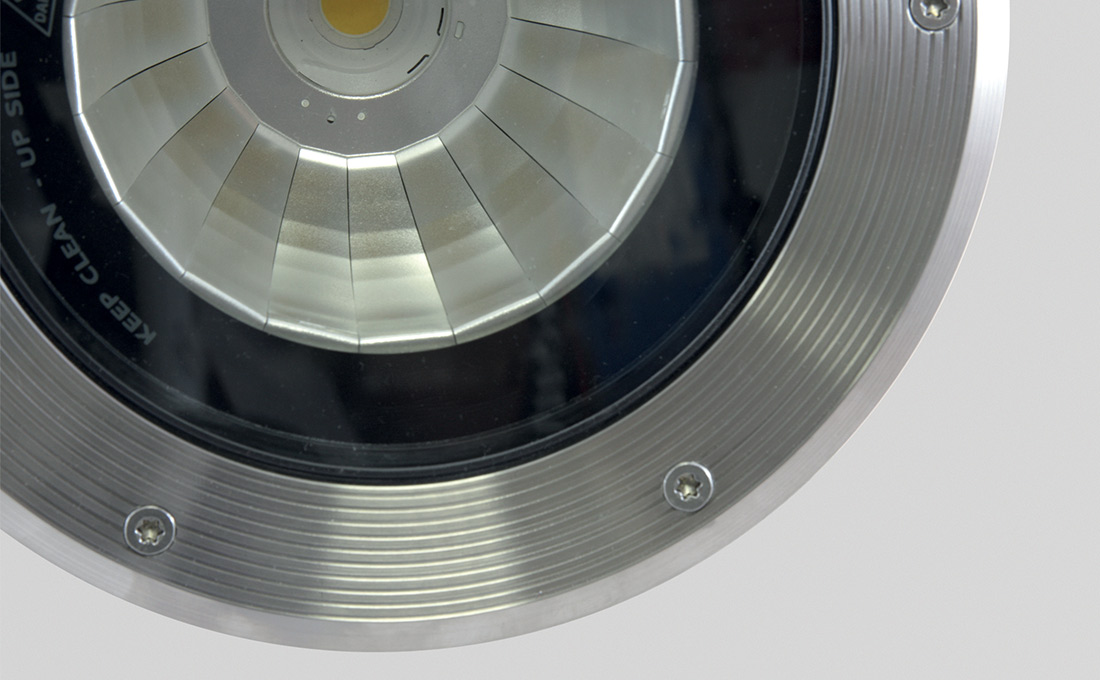 Another point on which we focused is the waterproofing.
MARELL 22 double body is IP 68.
For an in-ground fitting it is very important to have IP 68. The internal temperature produced by the bulb or LED creates a strong pressure inside the body which can also reach several bars and, if the degree of protection is less than IP68, this is often vented outwards. After the lamp shutdown, it creates the opposite effect with a strong internal vacuum and, consequently, a backwash from the outside inwards. All this may result in the entrance of humidity or even water that, with the passage of time, can create some problems to the delicate internal components.
Another point on which we have worked is the ingress of humidity through the feeding cable and more precisely, between the copper braid of each thread and its sheath and among the sheaths of each thread.
In fact, besides using IP68 glands, we created a moisture barrier TOTAL DRY, isolating the individual precut cables with a special two-component silicone resin.

All this ensures a perfect seal.