They were the thirties of the twentieth century when it was built in New York what are still nowadays considered one of the most famous first uses of steel in construction, the skyscraper known as "Chrysler Building". Its roof clad in sheet steel AISI 302, in almost a century of history, has been cleaned only three times and all three times it was found in good condition.
So what are the characteristics that have made the success of this material in the history of the buildings? With no doubt, the main one is represented by the durability of steel.
Those involved in building, but also in design especially on external environments, must necessarily take into account the ability of a material to withstand the weather conditions of the place in which it is placed. From this point of view, the stainless steel provides the designers with a definite avantage from the point of view of resistance, even in particularly "critical situations", as the salty air in coastal areas.
The famous examples are numerous : the Japan Convention Center (Makuhari Messe) built in 1989 right by the sea in Chiba, the pillars of the Stonecutters Bridge in Hong Kong of 2009 (with steel supplied by an Italian company). Or, in Italy the science and technology park in Marghera, winner of the Eu Steel Design Awards 2015 as the best steel structure.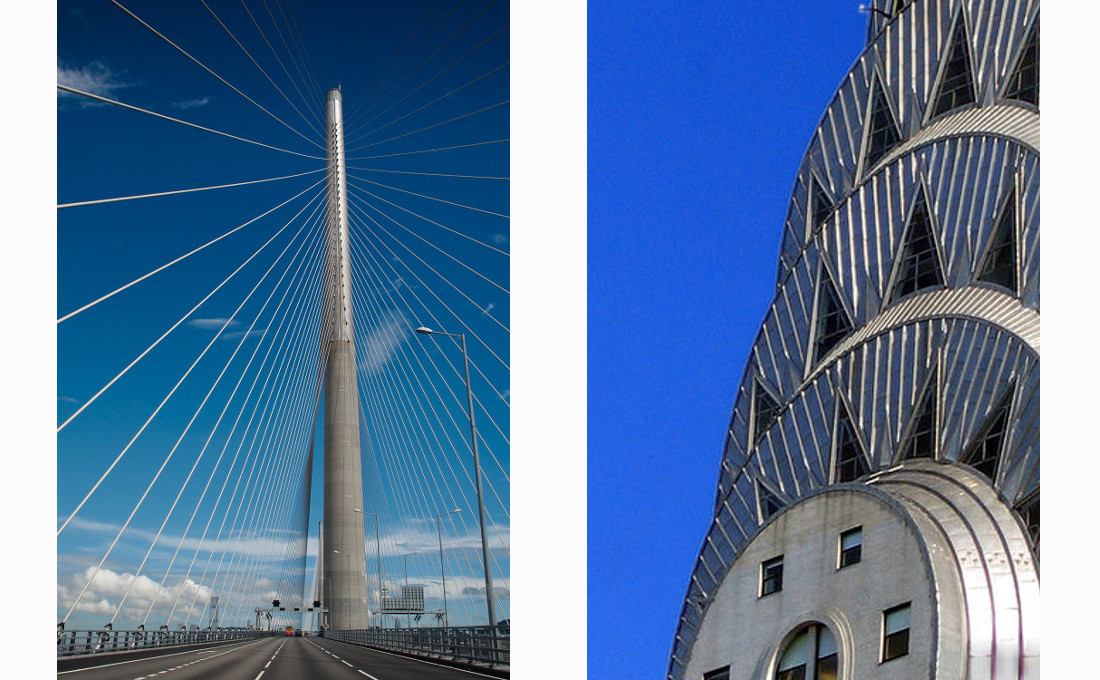 Even if it involves a more substantial initial investment from the economic point of view, the steel allows in the long run to save money, thanks to less need for maintenance. It is in fact able to withstand corrosion and is,therefore, also suitable for aggressive atmospheres.
But it is not just a matter of resistance. The steel success is also due to reasons of style and aesthetics. Think of the Sony Centre of Potsdamer Platz in Berlin, where the brushstrokes in checker plate are planned to capture light or think of the coated cone always in checker plate of the Volcanological Park of St.-Ours-les-Roches in France, recreating the lava's glow.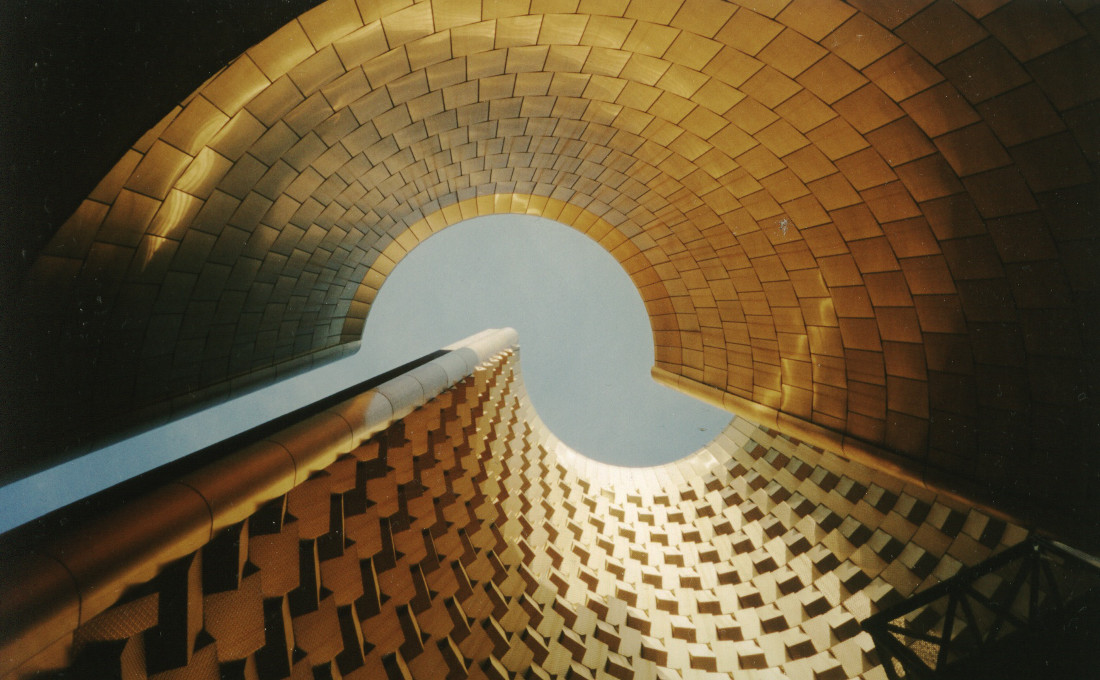 Or again the capacity to transmit lightness and airiness, in an environment of which respect the past, of the steps in perforated steel of the Roman amphitheater in Frejus or, finally, the union between the wind resistance and the game of filtered lights of the coverage of the roof terrace of the City Hall in London.